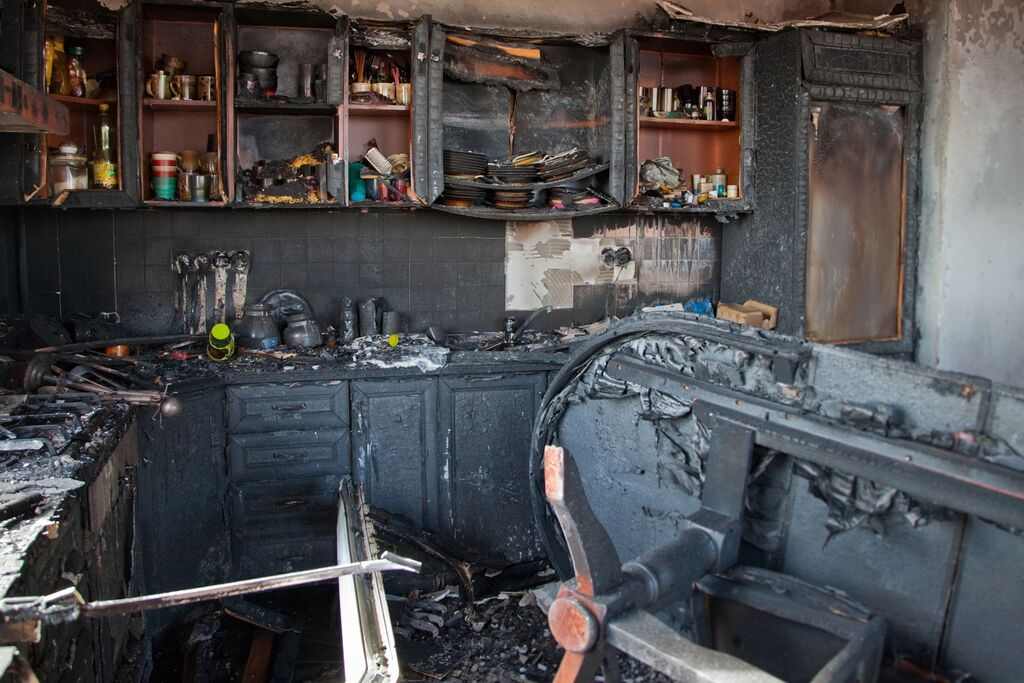 Every year, companies recall numerous products around the country for potentially dangerous defects. While some recalls happen before any harm occurs, the truth is the recalls come too late for many consumers. You expect the products you purchase to work as advertised and not cause harm to you or your family. Contact the Florida product liability lawyers at Nonni Homola immediately if a defective product harmed you.
With more than 40 years of experience, our legal team has the resources and passion for holding these companies accountable for harming consumers. Pursuing a product liability lawsuit is complicated but not impossible. However, you need a lawyer with product liability knowledge and experience going up against these big companies in the courtroom.
Our legal team takes great pride in representing individuals in cases against some of the largest companies on the planet.
Our attorneys have the experience to take on giant companies that produce unsafe products . . . and win. However, there are several steps that need to be taken after a defective product injury, so our lawyers have the best possible chance of succeeding on the claim.
Contact us today for a free consultation to learn how we can help you.
Categories of Product Defects
Defective product cases in Florida typically fall under one of three main categories—design defects, manufacturing defects, and marketing defects.
Design Defects
A design defect in a product affects its inherent safety. Anyone responsible for designing a product should create something that consumers can use without the risk of being hurt. However, some products have associated risks, such as a vehicle.
Medical devices can be a lifeline for someone suffering from a debilitating condition. These products must work as intended, especially devices doctors implant in your body.
Manufacturing Defects
Any defect that happens in the manufacturing phase is a manufacturing defect. In this situation, the product design makes the product safe to use if manufactured correctly, but something went wrong in manufacturing. Perhaps it was a problem in a single batch or something that went wrong on the assembly line.
Marketing Defects
Marketing defects involve failing to include proper warnings, incorrectly advertising products, or not including adequate or appropriate use instructions.
Common Defective Products
Any product can have a defect, from children's toys and household items to prescription medications and automobiles. Examples of defective products include:
Unsafe medications: Certain medications, including Zantac, Prilosec, Truvada, and certain types of birth control and HIV drugs, have been the subject of multiple lawsuits.
Defective medical products: Defective medical products include certain hip implants, vaginal mesh, pain pumps, and surgical tools.
Consumer products: Any consumer products can be defective, including appliances, baby toys, energy drinks, baby cribs, strollers, talcum powder, beauty products, etc.
Building materials: Lead paint and asbestos are two items found to cause severe injuries.
Automobile parts: Any number of things can go wrong on your vehicle, including faulty seatbelts, airbags, tires, brakes, and more.
If you have questions on whether the product that caused your injuries is defective, speak to our Florida product liability lawyers to learn more.
Determining Liability for a Dangerous or Defective Product
One of the critical reasons to hire a Florida product liability lawyer is to help you identify all responsible parties. Proving a product is dangerous or defective involves complex laws. Without a skilled legal advocate, you could be missing out on potential compensation.
Manufacturers and retailers could be held liable for defective or dangerous products under certain conditions:
Failure to discover or fix a severe defect in the product;
Lack of proper testing or inspection of the product before it's released to consumers;
Not recognizing how dangerous a product is; and
Incomplete, inadequate, or lack of any warnings about the hazards or risks associated with using the product.
Defective product cases require a thorough investigation to uncover what caused a product to be defective and determine who in the production chain is responsible. Depending on the circumstances of the defect, multiple parties can be accountable for your injuries.
Potential defendants in a defective product lawsuit include:
Product designer,
Manufacturer,
Assembly manufacturing,
Parts manufacturer,
Retailer,
Wholesaler, and
Packing company.
To bring a successful product defect claim, you need to prove liability under one of these legal theories:
Negligence—Negligence defective product claims will show the product was made defective through the actions of one of the parties involved in the manufacturing process.
Breach of warranty—If you were using the product as intended but suffered injuries, you could file a breach of warranty lawsuit. These lawsuits usually involve an express or written warranty, but you may also have a claim under an implied warranty.
Strict liability—If you file a strict liability claim, it will show that your injuries are due to a defective product. You will not need to establish negligence. Instead, you will show the product was defective and you were injured as a result.
Your Florida product liability lawyer can help you determine which theories apply to your circumstances.
What to Do Following a Defective Product Injury
It's crucial to take proper steps following a defective product injury. It's important to seek timely medical care. Your health should be your top priority, and any delay in treatment could be used against you by the defendant's legal team.
Be sure to hold on to the defective product and not tamper with it. This item will be crucial evidence in your case. Unfortunately, holding on to an object, such as a vehicle or medical implant, may not be feasible. If applicable, hold on to any packaging, instruction manuals, and warranty documents.
Document your injuries and the healing process. If possible, you should take photos of your injuries and keep a journal about how your injuries have impacted your daily life. Be cautious about using social media to vent or share your journey, as the defendants will most assuredly be looking into your social media posts. It's best to stay off social media for the duration of your claim.
Your next step is to speak with a Florida product liability lawyer. The sooner you arrange to meet with an attorney, the better. You need someone who will protect your rights and help you preserve all the necessary evidence for a product liability claim.
How We Help You with Your Defective Product Injury Case
The attorneys at Nonni Homola take great pride in representing individuals in cases against some of the largest companies on the planet. Our experienced lawyers have the experience to take on giant companies that produce unsafe products . . . and win. However, there are several steps that need to be taken after a defective product injury, so our attorneys have the best possible chance of succeeding on the claim.
Contact Our Product Liability Lawyers in Florida
If you have been affected by a defective product and are searching online for product liability lawyers near me, contact Nonni Homola. Our skilled legal team can help you claim compensation for your medical expenses, lost wages, pain and suffering, emotional trauma, and more. With over four decades of experience, we know how to help you pursue a defective product claim against the responsible parties.
You have a limited time to file a defective product lawsuit in Florida. In most situations, you have only four years from the date of injury to file a lawsuit for a defective product. Failure to file within the deadline could mean you lose your right to any compensation. Some cases may have a different deadline for filing, which is why you need a knowledgeable lawyer on your side, so you don't inadvertently miss the deadline.
Don't jeopardize your entire case by trying to pursue a product liability claim without legal representation. Contact our Florida product liability lawyers online or call (850) 601-1111 to schedule a free, no-obligation consultation. We will review your case and help you determine the best course of legal action.